Restorative Yoga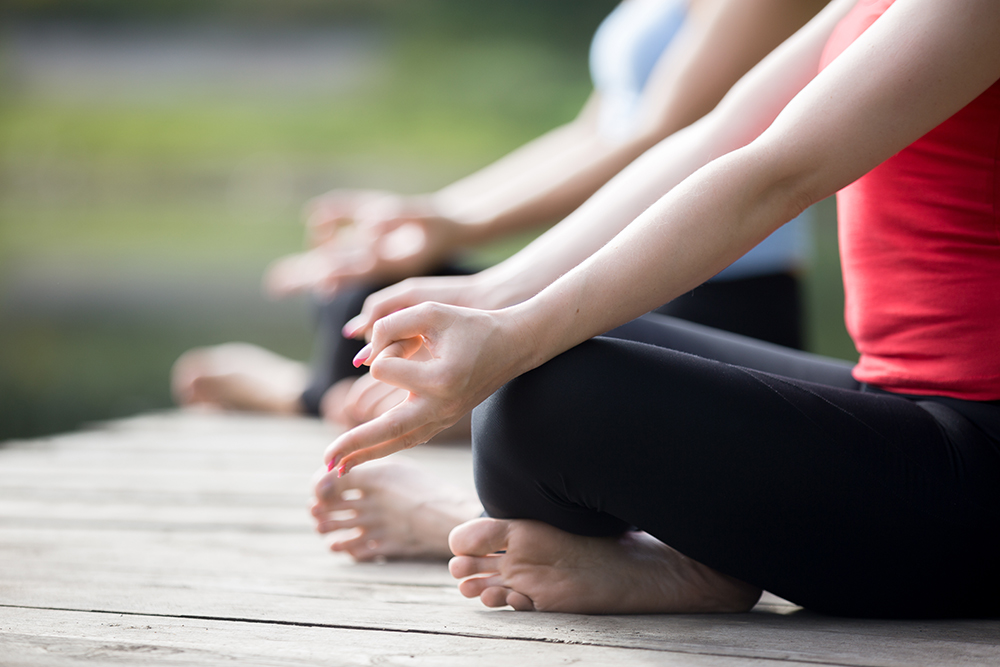 Restorative Yoga is simply that - Restorative. By focusing your breath and body you align the physical and the mind by practicing stillness or gentle movement for·extended periods of time. Props (bolsters, blankets, blocks, straps and eye . pillows) assist you in maintaining poses longer to find the comfort in the pose.
A Restorative Yoga sequence typically involves only five or six poses, supported by props that allow you to completely relax and rest. Held for 5 minutes or more, restorative poses include gentle twists, reclining poses, and gentle backbends.
Restorative Yoga Poses calm and reset your entire body and mind to prepare you for ultimate relaxation pose.
This class may be combined with the Barre-4-Bones class for added benefit. Class size is limited so reserve your mat and props in advance.
Check our class schedule for days and times.
---
Pricing for Restorative Yoga
| | |
| --- | --- |
| Pay as you go | $20/session |
| 10+1 Class Card | $150 |
---
Pricing for Combo Barre & Yoga
| | |
| --- | --- |
| Pay as you go | $25/session |
| 10+1 Combo Class Card | $200 |