Our Studio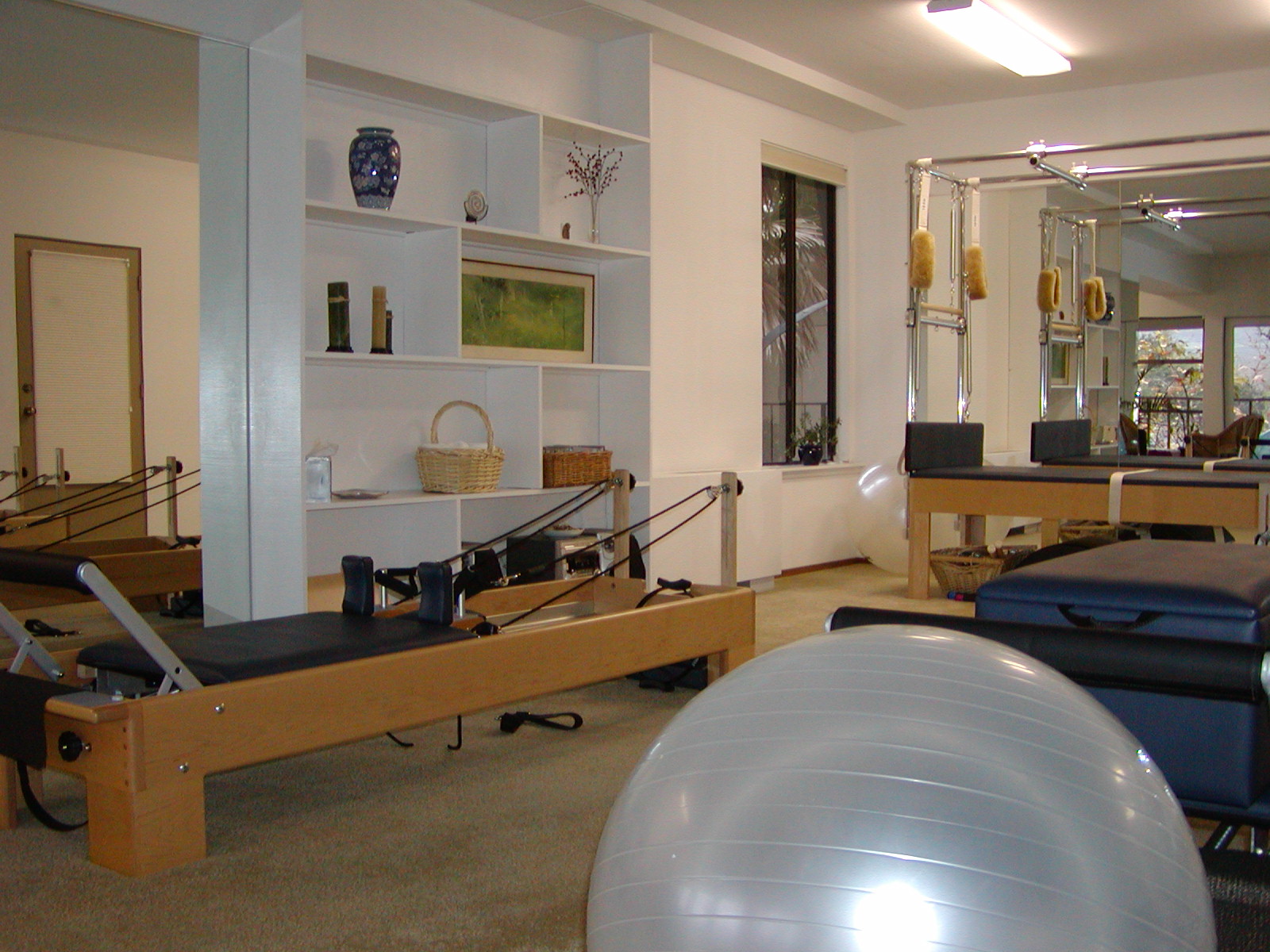 Welcome to Momentum Fitness Studio in Carmel. Our studio is located off of Highway One at the mouth of the Carmel Valley. Founded in 2000 by health and movement specialist, Susan Dixon, the studio specializes in supervised programs in Pilates, Barre 4 Bones, Yoga, and Zumba Gold.
Our studio offers a harmonious environment with separate studios for private instruction and small group classes in Pilates Mat, Pilates Allegro Reformer, Yoga, Barre 4 Bones, and Zumba Gold. The private Pilates instruction studio is equipped with Balanced Body equipment including reformers, trapeze tables, a combo chair, and a ladder barrel plus other small equipment to personalize and integrate the teachings of Joseph Pilates with current knowledge of biomechanics and physiology. Our small group instruction studio features a suspended hardwood floor, Allegro reformers, and stability balls, foam rollers, hand weights and mats.
A cooperative of Pilates Method Alliance (PMA) certified instructors at Momentum Fitness Studio offer the highest quality of personalized instruction in Pilates, Hatha Yoga, Barre-4-Bones, and Zumba Gold to help clients reach their individual fitness goals.
An intimate private studio, Momentum Fitness Studio is a warm and inviting space for guided exercise.