Pilates
Mat • Small Group Reformer • Private Sessions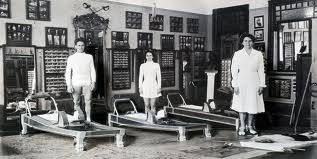 Pilates is a method of body conditioning based on the techniques developed by Joseph Pilates over 80 years ago. The Pilates method of physical and mental conditioning is designed to consciously strengthen and tone the muscles in an efficient and balanced manner. The fundamentals of the Pilates method include postural alignment, core (abdominal and back muscles) strength, stabilization of the pelvis and the shoulder girdle, moving with ease and grace from the strength of the core. Movements are integrated with the breath which focuses the mind. Full attention with the mind, breath, and body yields the most benefit and promotes relaxation and decreases stress.
Pilates is practiced on the floor (Mat) and with specialized spring-loaded equipment (Reformer, Trapeze, Chair) that isolate and work muscle groups without stressing the joints. Working with the equipment initially requires one-on-one attention with a trainer. Clients are closely observed so that posture, positioning, movement, and breathing can be adjusted to obtain optimum results.
Whatever your age, or fitness level, our certified instructors work with you to develop a program based on your personal goals, issues or injuries. We recommend beginning with private sessions to build a solid foundation in Pilates to benefit any exercise, sport or activity. We work with you to create a successful personal practice for fitness enhancement and/or rehabilitation from injury.
Private Sessions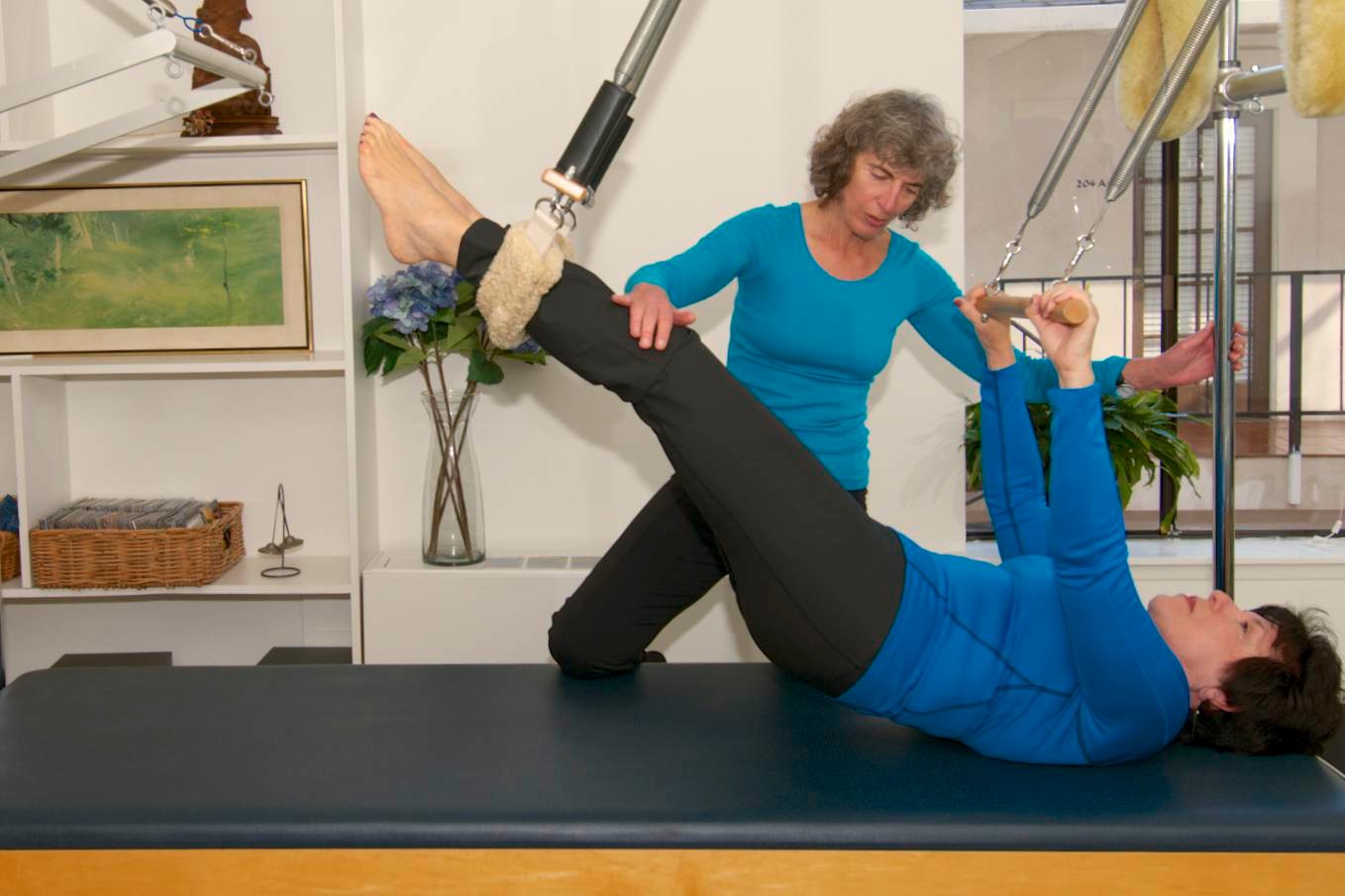 For optimum results from Pilates, we recommend that you begin by taking private sessions for assessment and learning the fundamental exercises. The sessions can help you develop a personalized program based on your goals, issues or injuries with the guidance of our knowledgeable instructors.
Private sessions provide the most personalized instruction. Sessions will include exercises on all the equipment (Reformer, Trapeze, Chair, Mat.)
We also offer semi-private sessions if you and a partner would like to practice together. Semi-privates are a good way to get personalized sessions with the added motivation of training with your friend or partner.
Optimum results develop from regular practice of two or three times per week, whether in a private, group, class, or home setting. Our instructors can help you determine the best plan to get the most out of your Pilates.
To schedule a private or semi-private session, please call the studio at (831) 625-1360.
Group Reformer Classes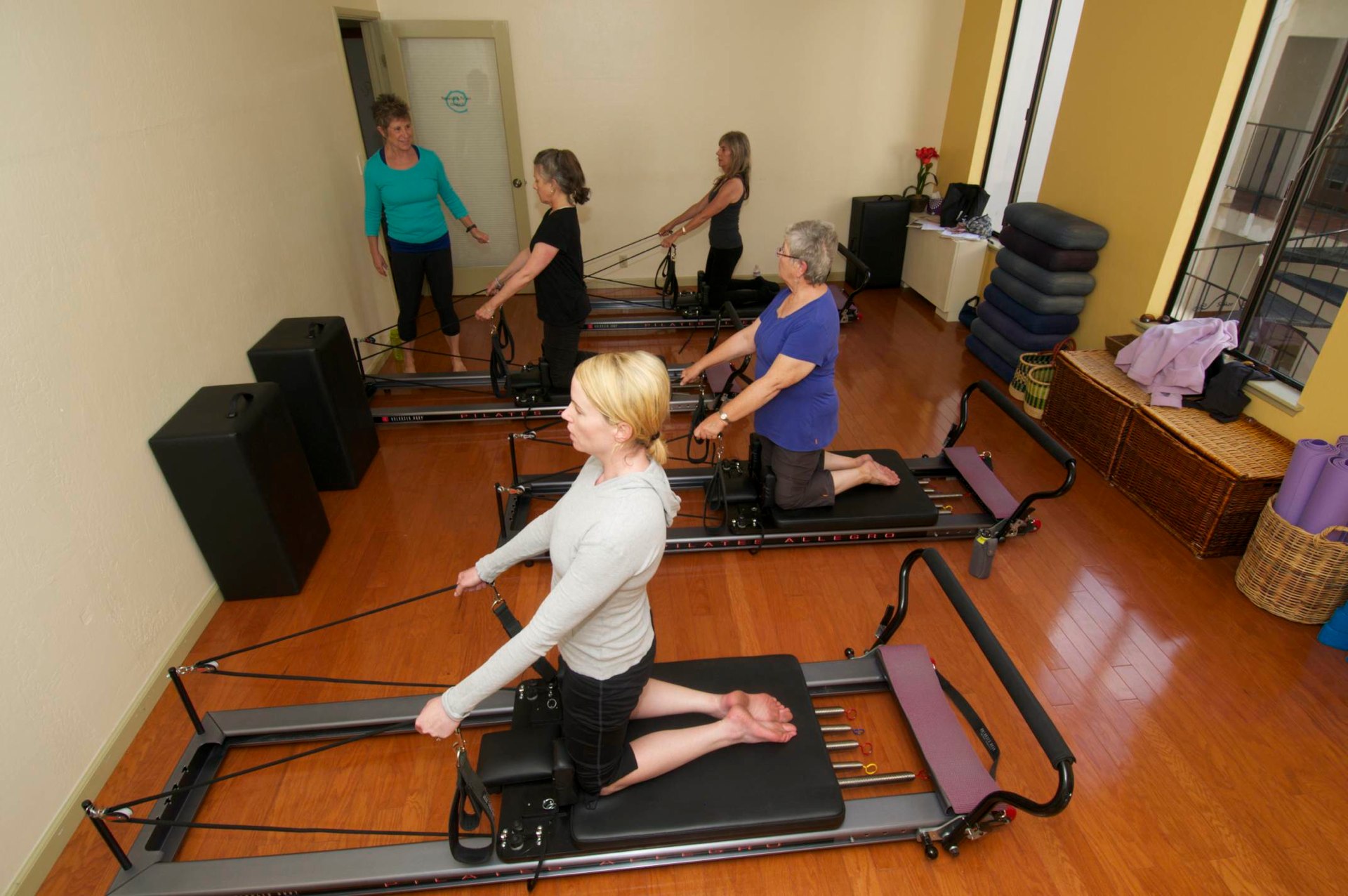 After your initial private sessions, one option to develop your practice is to join an ongoing reformer class that offers personal attention in a small group setting. In groups, you will learn to the Pilates reformer exercises. The reformer provides spring resistance for progressive challenges for enhanced strength and flexibility, and improved posture and alignment. Group classes are fun and motivating.
To reserve a reformer in a group class, please call the studio at (831) 625-1360 or contact the instructor.
Mat Classes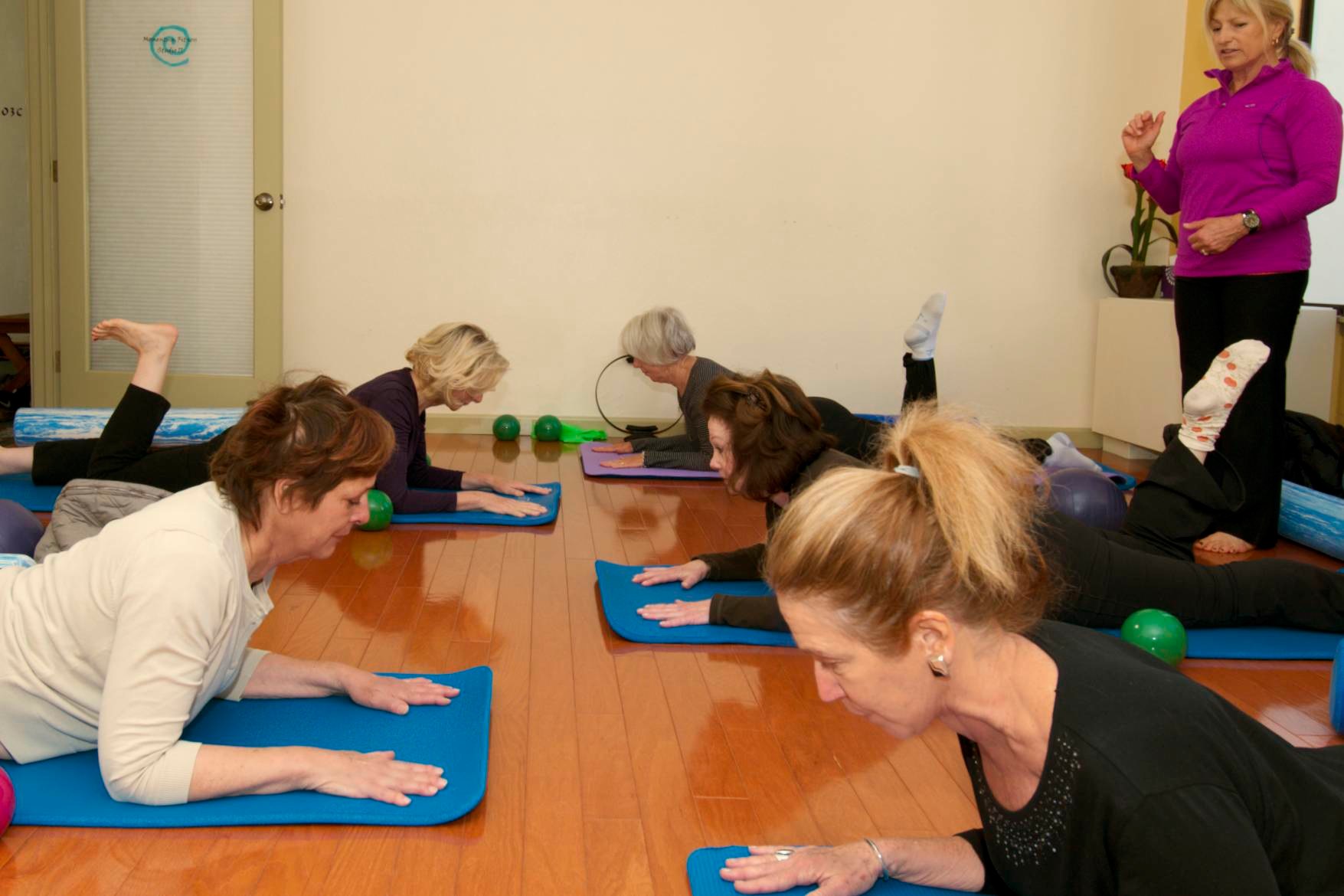 Pilates Mat classes are small group classes in which participants perform floor exercises based on the same principles which guide the equipment-based exercises. These floor exercises may include the use of small equipment such as balls, bands, rollers, and rings. Classes may integrate Yoga exercises. Appropriate for any age or fitness level – exercises are modified to fit the need of those in the class. These classes are a solid workout and a safe, effective way to increase strength and flexibility. Mat exercises are a great option for maintaining a consistent movement practice in class, at home, or while traveling. Classes are drop-in and open to all levels. If you have any injuries or movement limitations it is recommended that you start with private sessions for assessment and guidance before taking a mat class.