Yoga
Private Sessions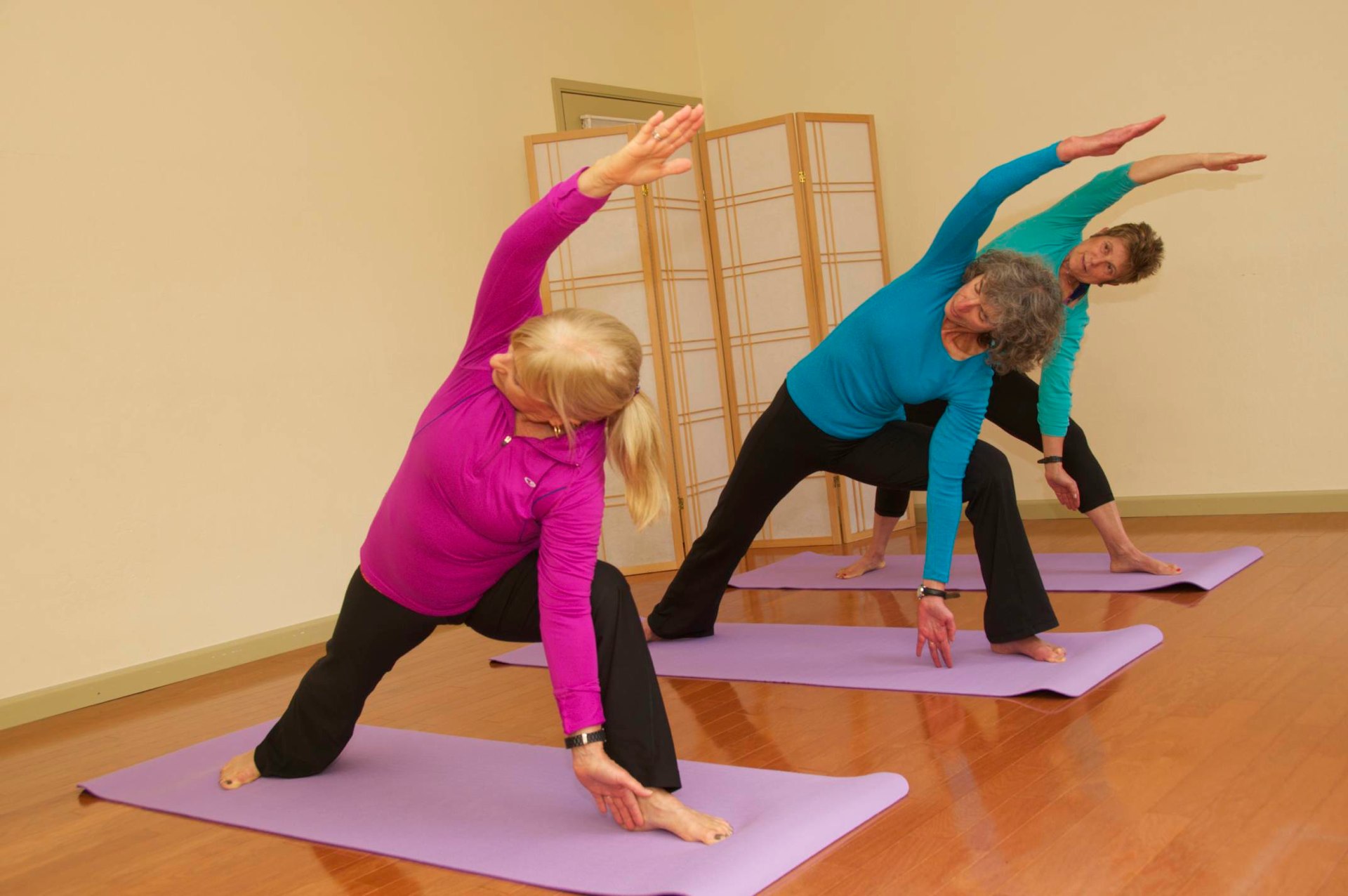 Yoga is a 4,000 year-old system of personal growth. Each session combines postures (asanas) for strength and flexibility; breathing techniques (pranayama) to link the mind and body; and meditation to develop peace of mind. Meaning "union," yoga links movement, breath and mental attention.
Yoga at Momentum Fitness Studio is integrated into the small group classes (Pilates Mat and Barre-4-Bones) or taught in private sessions. Yoga is taught with an understanding of proper alignment, core stability, and moving with breath.
Some of the benefits of yoga include:
• Quieting of the mind
• Increased strength, flexibility and balance
• Harmony of body and mind
• Stress reduction and relaxation
• Increased clarity and mental focus
Private Sessions
Private sessions are scheduled with one of our instructors who are trained in yoga along with Pilates and other movement modalities. Sessions are personalized based on your goals, issues, or injuries and taught in a private studio. The personal guidance of our private sessions allows you to deepen and progress your yoga practice.
Small Group Classes
Our mat and barre-4-bones classes blend Pilates, yoga and other complimentary movement modalities to enrich your experience. You learn fundamentals of movement, conscious breathing, stretching, and the use of props to get the most out of each class. Mat classes are drop-in and open to all levels. Barre-4-Bones classes have limited space and require preregistration. Check our class schedule for days and times. Call the studio at (831) 625-1360 to reserve a space at the barre.