New Students
Welcome! At Momentum Fitness Studio we are here to help you develop you develop a Pilates or Yoga practice and help you reach your goals. Our exercise programs are designed to integrate your whole body and mind for health, longevity and quality of life.
People who train at Momentum Fitness Studio include working professionals who want to use their time efficiently to maintain fitness and reduce stress, people recuperating from injuries, athletes wanting to enhance and balance their training, and older adults who want safe exercise to develop and maintain strong muscles and bones while keeping their bodies flexible.
If you are a newcomer, we have several options for you: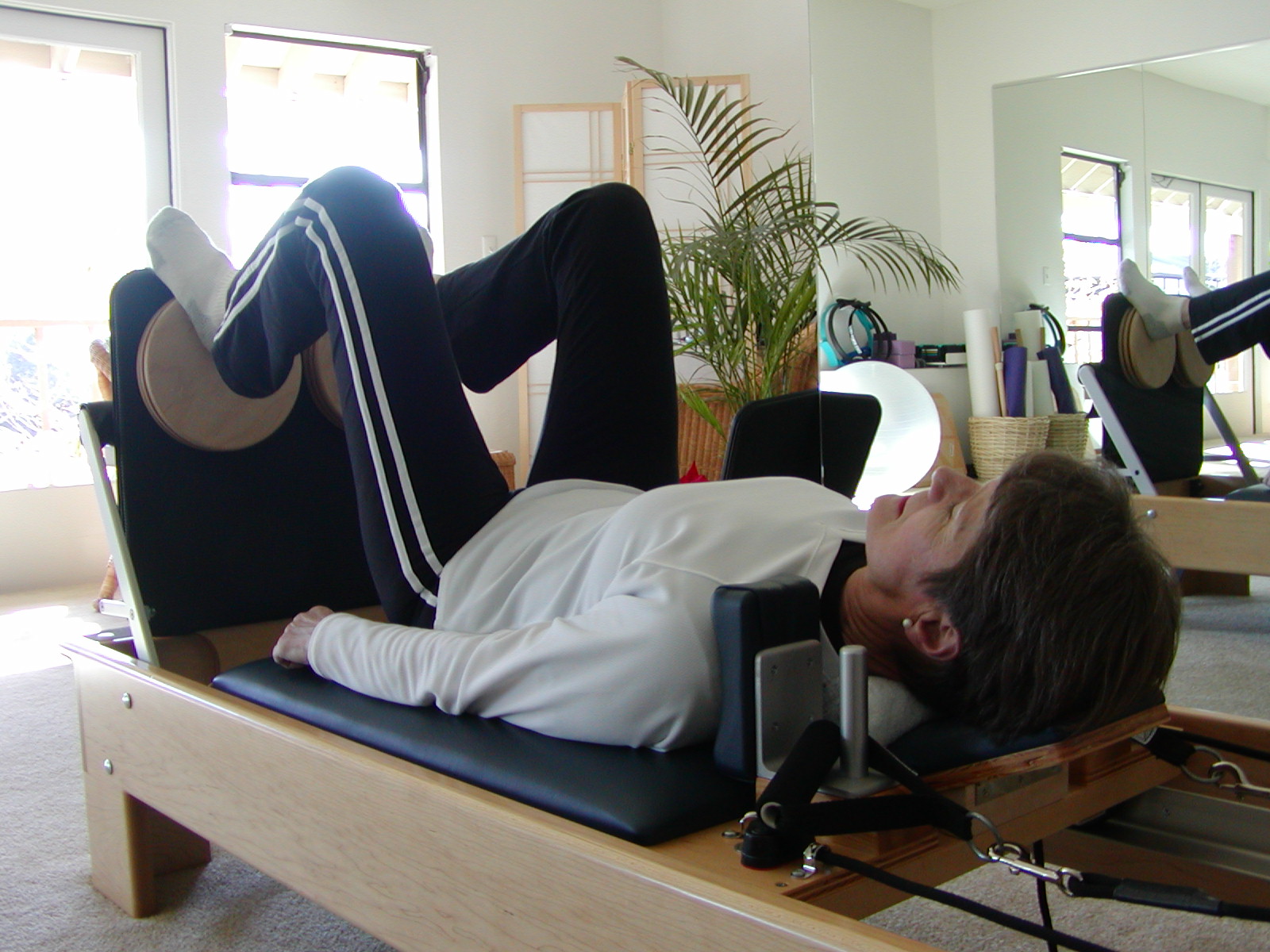 Initial Session
For new students, we recommend scheduling an Initial Session for assessment, guidance, and learning with one of our knowledgeable instructors. In this session your goals and needs will be considered while introducing you to the exercise techniques we offer. In this session you will:
• Work one-on-one with an expert instructor
• Develop a personalized program for your specific goals and needs
• Address muscular imbalances to create ease of movement
• Enhance your current exercise regimen
• Learn about our small group classes
• Begin learning specific exercises
The cost of an Initial Session is equivalent to a single private session. We can apply this payment toward your purchase of a package of private sessions. To get started with an Initial Session, please call the studio at 831 625-1360.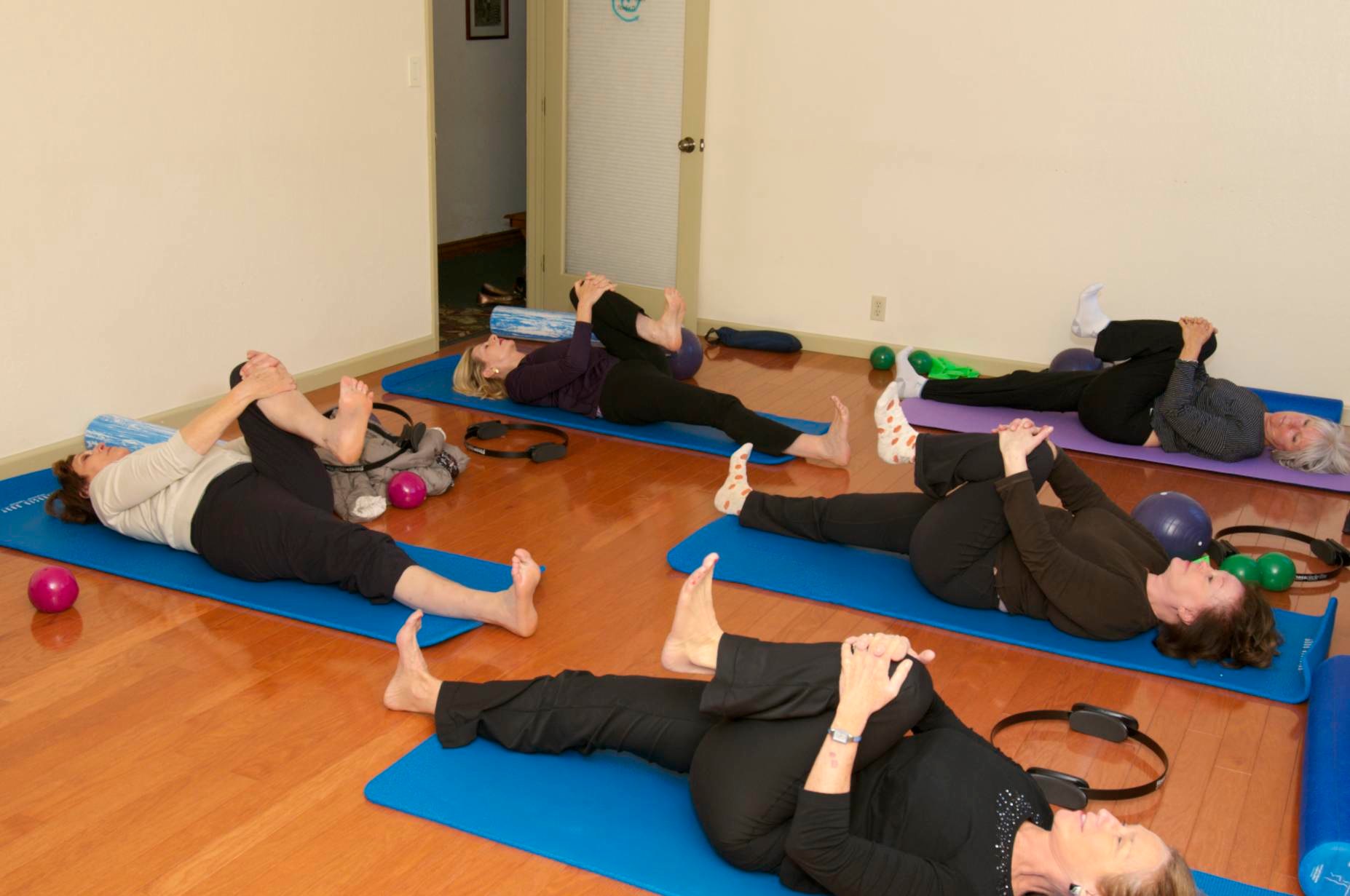 Mat Classes
Mat classes are a great option for a solid workout and a safe, effective way to become more fit and flexible. Mat classes are drop-in and open to all levels – no appointment is needed! Instructors offer modifications for those who are beginning and variations fro more advanced students. In this way, we can have all levels in class. If you have any injuries or movement limitations, we highly recommend taking private sessions for assessment and guidance before taking mat class.
See our Class Schedule for additional information on class days and times.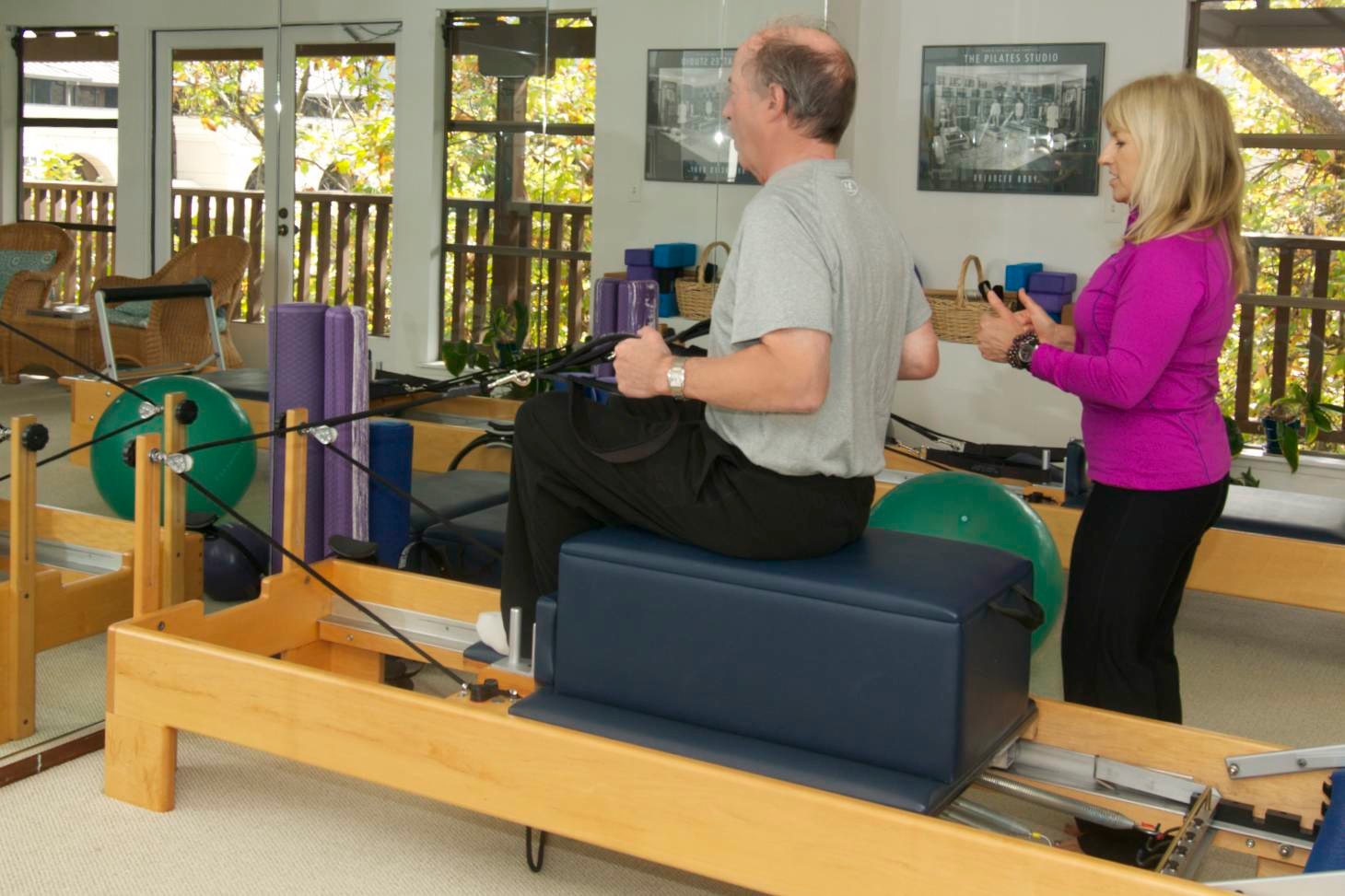 Private and Small Group Reformer Classes
After you've taken some private sessions, you can continue with private instruction and/or move into an ongoing group reformer class.
See our Class Schedule for additional information of class days and times then contact the instructor directly to reserve a reformer.