Barre-4-Bones
Small Group Classes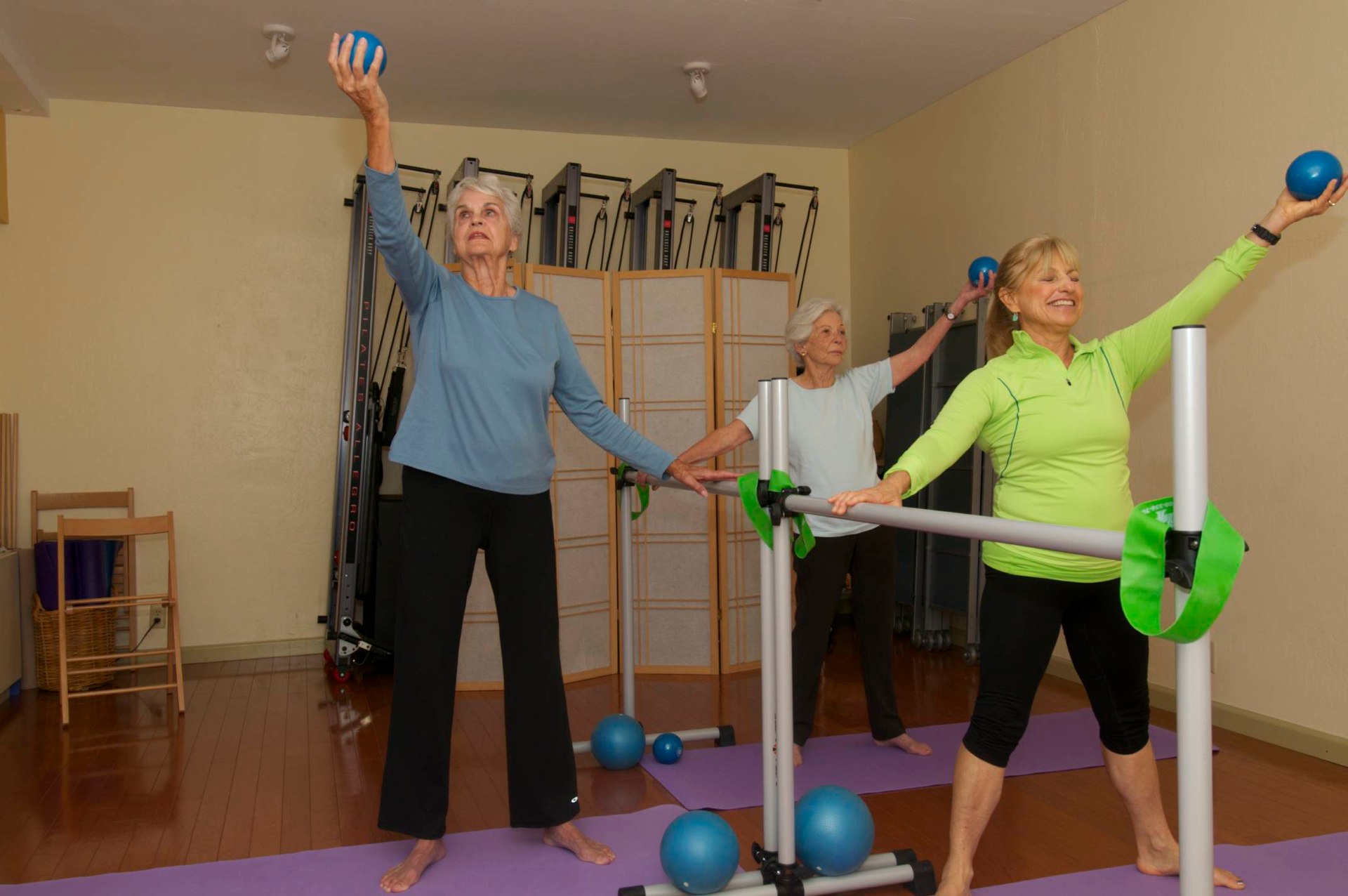 Barre-4-Bones is a total body workout integrating the principles of Pilates, Yoga, and Ballet to promote bone health with safe bone-strengthening and balance techniques. Proper alignment, posture, and core strength are emphasized through conscious movement and healthy body mechanics.
According to the National Osteoporosis Foundation 1 in 2 American women and 1 in 4 men over age 50 will suffer an osteoporosis-related fracture in their lifetime. Osteoporosis is a gradual and silent loss of bone not considered part of the normal aging process.
Research has shown that bone building exercise alone can halt the progression of bone loss. Two types of exercise are bone building: weight bearing and resistance training. Barre-4-Bones combines both types of exercise with emphasis on postural alignment and balance. In addition to building bones, Barre-4-Bones targets strengthening and toning of the hips, thighs, calves, feet, abdominals, arms and hands. Barre classes focus on shaping a long lean physique and can be done by all ages and fitness levels.
Set to music, the workout requires concentration for mindful movement to provide a stress-reducing safe experience. Our goal is to provide you with the highest level of Barre instruction and personal attention.
Some of the benefits of Barre-4-Bones include:
• Maintain and improve bone density and strength
• Increased muscle strength
• Improved flexibility and joint mobility
• Improved balance
• Reduced risk of falls and fractures
• Stress reduction and relaxation
Barre-4-Bones classes are limited to 9 people, so reservations are required. Reserve a space at the barre by calling the studio at (831) 625-1360.